On-site Training; Workshop Format
 To download and print a Program of Instruction for this course, please click here. (Instant download, requires pdf)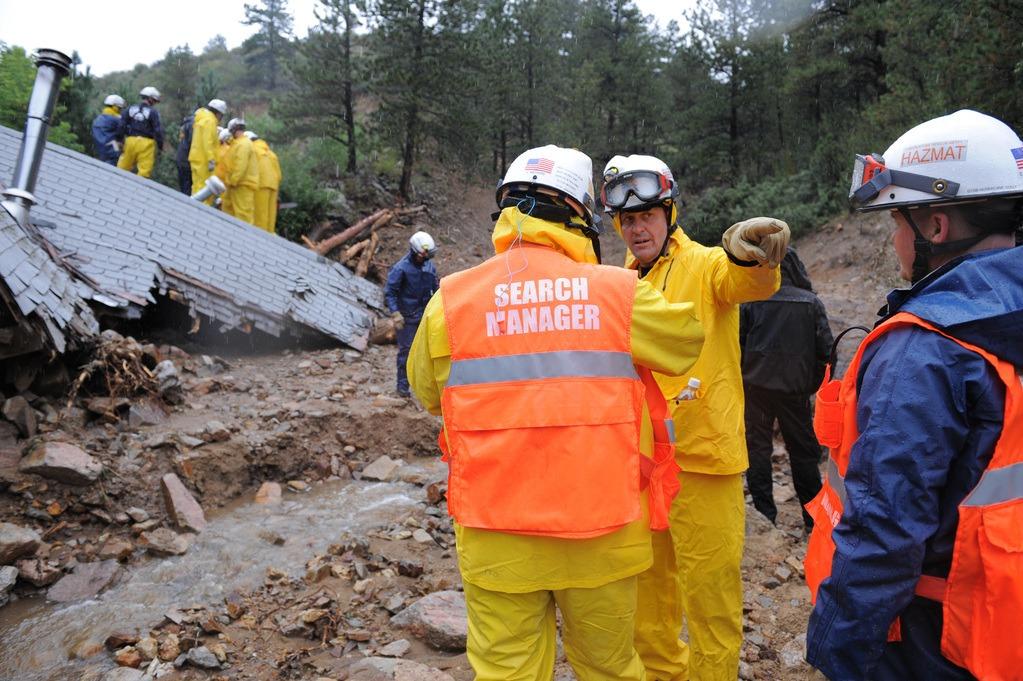 Course:  Flood Search and Rescue (SAR) Management – SAR-014
Course Objective: To improve the management of search and rescue operations after a flood.
This highly interactive, capability-building course will improve the participant's knowledge, skills and abilities to efficiently search and account for a population of unknown numbers of people and pets.  By using proven and systematic best practices, the authority having jurisdiction (AHJ) can make an informed and timely decision how and when to suspend or expand the search effort.  Note:  This is an interactive, capability-building search management course, not a water skills class.
Course Audience:  Intended participants are supervisory and command level responders, emergency managers and any others that are accountable for their citizens after a flood event.  A growing number of personnel are expected to add value to the management of water and flood incidents.  Make sure when that person is you, that you're trained and ready.
Audience includes municipal, county, state, tribal and federal agency representatives from the Public Sector (law enforcement, fire service, emergency medical, emergency management, search & rescue, CERT, military, etc.) and the Private Sector (industrial operations, remote operations, etc.).
Course Length:  Eight (8) total hours; the course can be delivered in two separate 4-hour modules on separate days or evenings or can be delivered in one 8-hour module.
Prerequisites: none
Class size:  minimum 10 participants – maximum 36
Certificate:  TEAM Solutions Certificate of Completion
C.E.U.:  0.8 CEUs
Required Personal Protective Equipment:  none
Location:  Client site (basic A/V requirements)
Course Topics
Module 1 – (4 hours)
Course Objectives and Participant Introductions
Scenario #1 – focus on objectives

Response Objectives, Expectations & Considerations

Scenario #2 – focus on field skills
Scenario #3 – focus on management skills
Module 2 – (4 hours)
Table Top Exercise #1 – 2-Person Teams
Table Top Exercise #2 – Group Exercise
Course Review and Graduation
Course Cost:  Varies based on delivery location, contact us below for a quote.
Course Contact:
Please see below.
To share, print, email or download this page, select one of the sharing options at the bottom of the page.
 To download and print a Program of Instruction for this course, please click here. (Instant download, requires pdf)
To schedule a class or to learn more, please contact Mike McKenna below:
[gravityform id="6″ name="Contact" title="false" description="false" ajax="true"]